boAt Stone 1401 Bluetooth Speaker 30W Loud Audio, Twin EQ Modes, Up to 7H Playtime, Type-C Charging, Multiple Connectivity Modes, TWS Feature, IPX5 Water Resistance, Black
Key Features
Dynamic 30W HD Sound With a Premium 70mm Driver for high definition immersive audio that can get really loud! So, turn up the atmosphere with the boAt Stone 1401
Up To 7 Hours of Audio Bliss: Powered by a rechargeable 2500mAh Lithium Battery with a Type-C charging cable, Driver Type: Full Range Driver
Bluetooth V4.2/ Aux/ USB Compatibility The boAt Stone 1401 can operate under any conditions with built-in options to include Bluetooth V4.2, Aux-in cable and USB port compatibility and Frequency Response : 95Hz-18KHz
Compact IPX 5 Water Resistant Design With an adjustable flat strap made for easy portability supported by a cool and urban finish and an outdoor mode, making it perfect for any environment.
Pitch Perfect with 2 Equalizer Modes Set the sound to your liking and requirements by changing the Equalizer mode between indoor and outdoor, to achieve an always optimized listening experience.
Easy Access Integrated Controls Provides a simplified control of music with a multifunction button, volume control, and an in-built mic. that allows for streamlined communication and activity
Perfect for group gatherings outdoors and indoors as well, so get ready to bring out the sound
boAt Stone 1401 Bluetooth Speaker 30W Loud Audio, Twin EQ Modes, Up to 7H Playtime, Type-C Charging, Multiple Connectivity Modes, TWS Feature, IPX5 Water Resistance, Black
Description
Get ready to get loud and out of sound with the boAt Dynamite 1401, the anthem to your parties. A solid IPX 5 Water Resistant design with a compact dual colour that emits 30W of high definition immersive audio that keeps the scene lit. Compatible with Bluetooth V4.2, Aux-in cables and USB port's; choose your own personalized path to Nirvana. With up to 7 hours of play-time powered by the 2500mAh Lithium Battery, keep the speakers charged with its unique Type-C charging point. It's all fashion and style when you're kicking it with the boAt Stone 1401, the power to your passion. Choose your indoor or outdoor mode with the equalizer setting and set the mood and mode to optimum productivity/entertainment. Built with integrated controls for an easy user experience and hands-free communication via an inbuilt mic, seize control of your flow. Get the party stared with the boAt Stone 1401.
FROM THE MANUFACTURER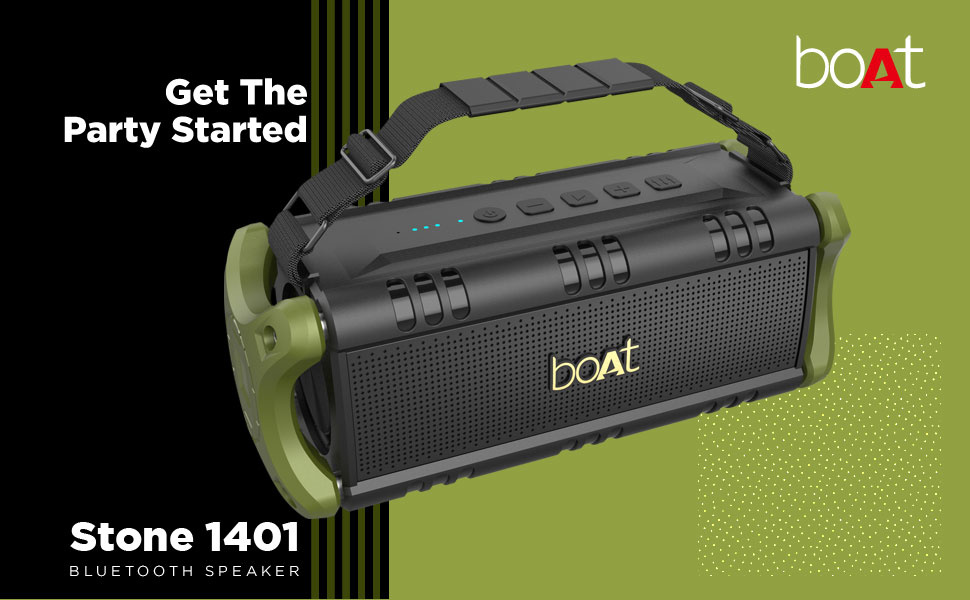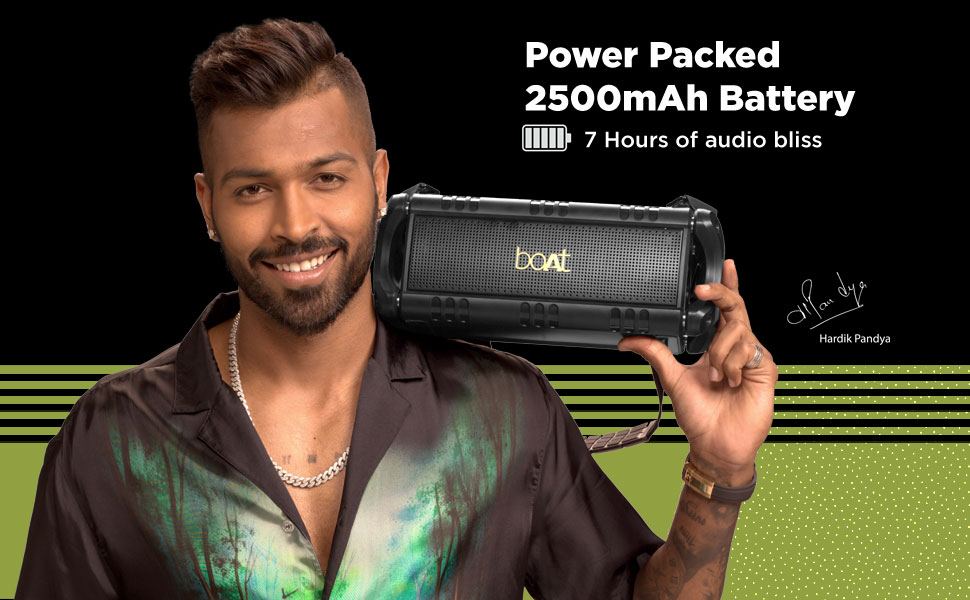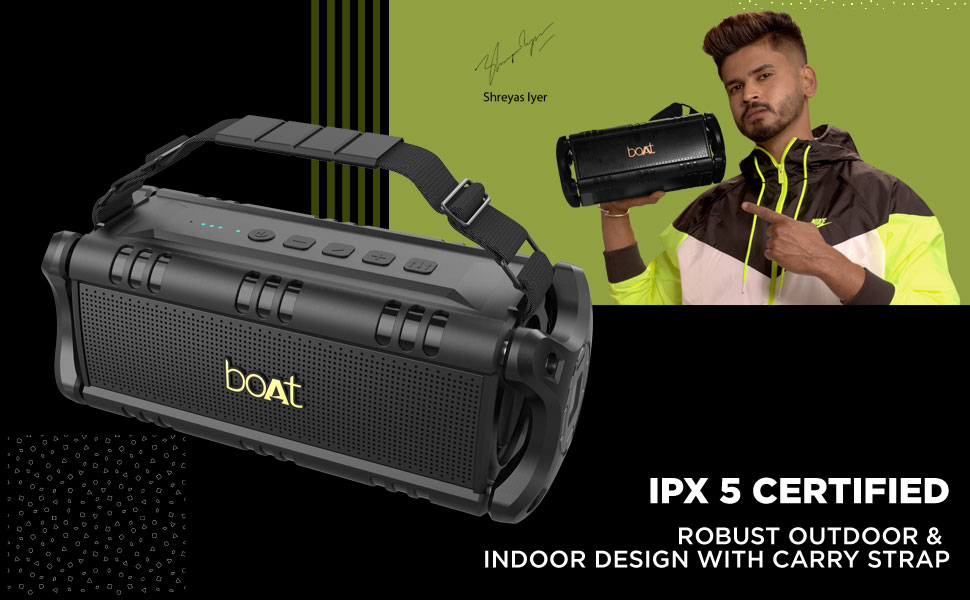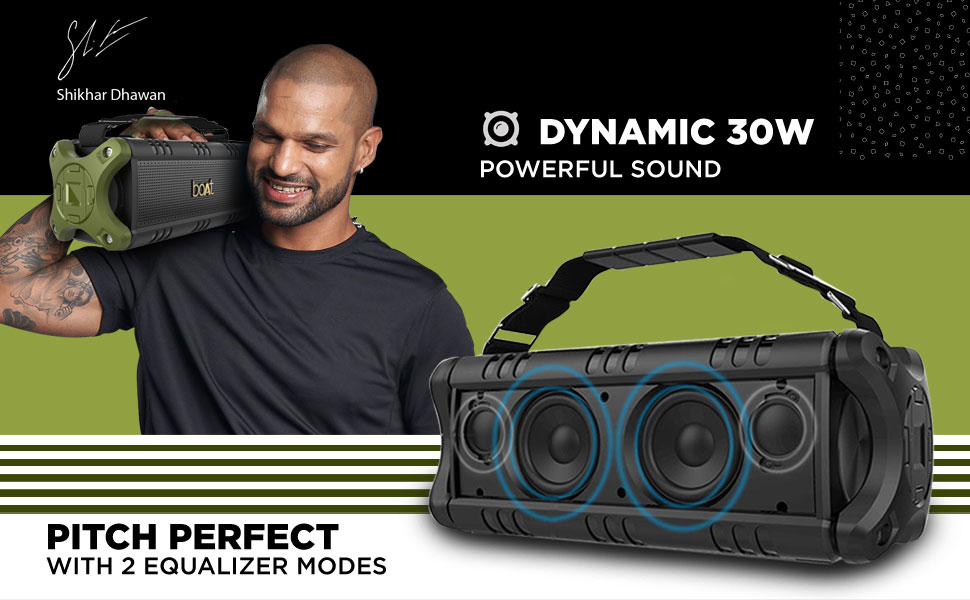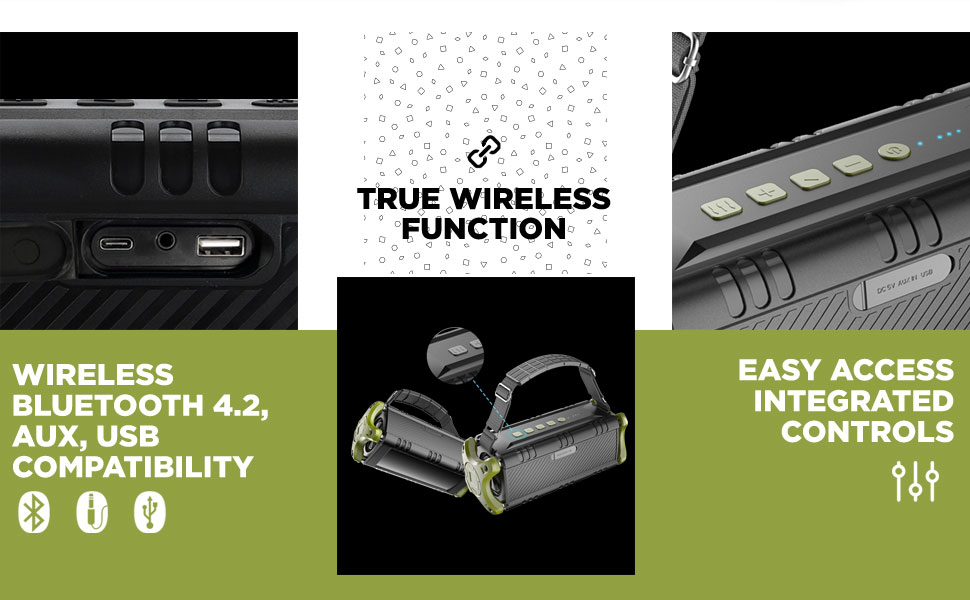 * All Above boAT Stone 1401 Bluetooth Headphone images are for illustration purpose only. Actual image may vary.
---
Specifications
Manufacturing & Packing Information
Name and address of Importer
Imagine Marketing Pvt Ltd. 255 Guru Gobind Industrial Estate, Jay Coach, Goregaon East, Mumbai Maharashtra- 400063
Name of Seller
Reliance Retail Ltd.
Month and year of commodity manufactured/packed/imported
April' 2019
Battery Related
Battery Capacity
2500 mAh
Battery Charge Time
4.5 hours
Additional Features
Features
, 4.5 Hours Charging Time
30 mm inner Driver Size, 6 ohm & 4 ohm Impedance
In The Box & Warranty
In The Box
Type-C USB Charging Cable
No more offers for this product!
General Inquiries
There are no inquiries yet.